ProspectSoft CRM Integration
Efficient integrated email marketing with ProspectSoft.
Watch the video to see the integration in action.
Targeted & Auto-Refreshing Lists
Segment your audience into targeted lists based on things like geographical information, industries and customer types, whilst feeling reassured that your list is always updating in the background.
Get Successful Campaigns Noticed
Sales teams can effortlessly log Leads against your Campaigns in the Prospect 365 CRM, enabling you to quantify its success and see which approaches resonate with your audience most.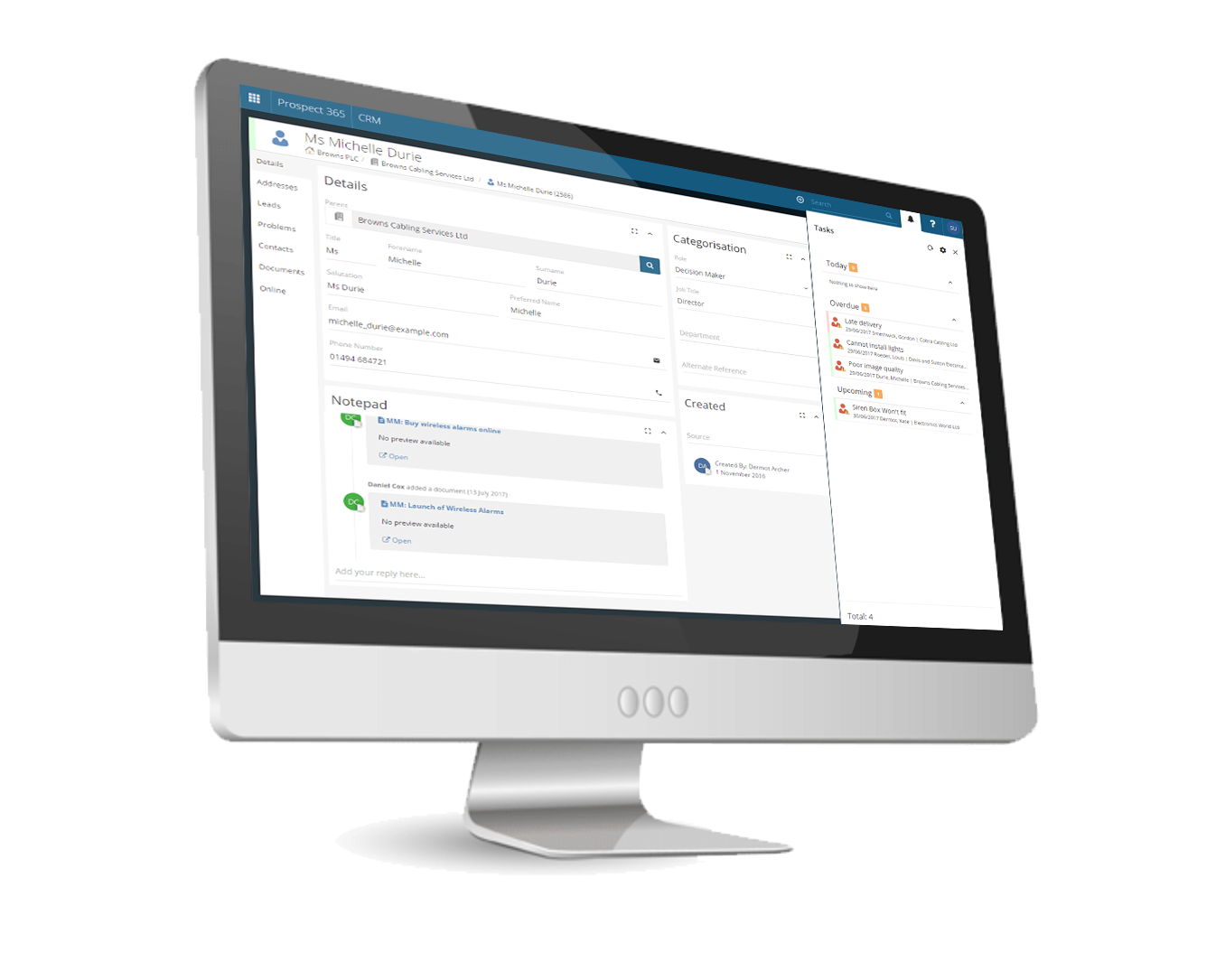 Generate Better Quality Leads for your Sales Team
By better segmenting your lists, you can create dynamic content based on your audiences' preferences, generating better quality leads.
Unsubscribes Managed For You
Unsubscribes and bounced email addresses from your CommuniGator campaigns are recorded automatically in Prospect 365. For more about unsubscribing and GDPR, take a look here.
Track Campaign Engagement
Prospect 365 records opens and click-throughs against the Contact record, allowing your Sales team to tailor their follow up approach.
Filter your target contact lists more accurately using the intuitive Report Builder in Prospect 365 by setting rules to ensure the relevant people are being targeted.